All tour information is user generated and although we try our best, we cannot guarantee its correctness. Always consult people with knowledge about the area and get a proper map. If in doubt, hire a guide!
Forcella di Mesdì
Nice tour, quite popular it seems like, although most people came on skins from the north and then went down the same way they came. The ascent from the south side is more narrow and maybe a bit steeper. I put the skis on my back and walked up the last part since it was narrow and not so good for skins. You can access either from Seceda where you traverse as far as you can before putting on skins, or from Col Raiser more from the South. The descent is wide and open, after a while you reach some trees and a path that you follow to the left and back around the mountain to end up at the middle station for the Seceda cablecar.
Created by: Robert Johansson

Difficulty: S3 - Medium (<35°)

Danger/Exposure: E1 - Low

Time: 04:00 hours
Total climb: 606 m
Total elevation drop: 1371 m
Length: 10.08 km
Highest altitude: 2600 m
Lowest altitude: 1719 m
Slope facing: NW
Extra gear: None
Lift access: No
Photos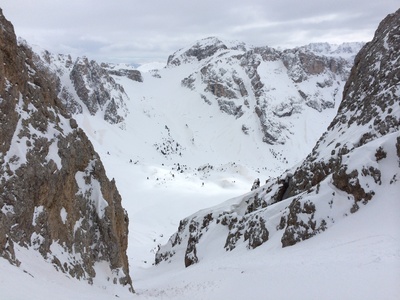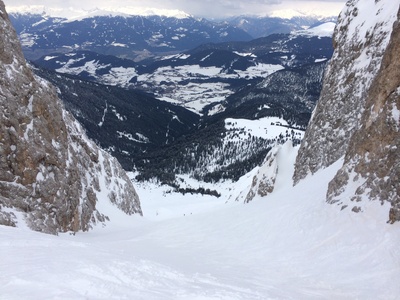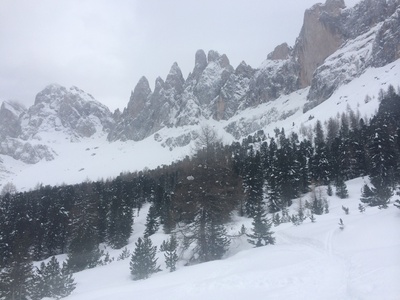 Map
Rating
Overall
Riding
Scenery
Guides on this tour
No guides yet.
Public runs
No public runs yet.
Slope
Negative slope values means the track is heading uphill.